Laureate College Aftercare Centre offers after school care to 2 different age groups: Primary and Junior.
Separating the children by age allows us to provide activities and environments that are suitable to the unique needs of each age-group. Each of our programs are designed to provide children with enrichment in science and arts, as well as plenty of time for physical exercise through sports, games, and outdoor activities. Our primary and junior programs each provide time for homework and academic support.
Monday – Friday
3:30* to 6pm
*Times may change if child requires transportation.
Back to top
Primary Program
Age 6 to 9 years
Our primary program fosters children's independence, friendships, and interests while prioritizing their holistic well-being. We offer engaging science and arts activities, promoting freedom in exploration, and lots of outdoor play. Through group activities, we nurture a sense of community. We develop children's interests through activities like science experiments, art projects, and hands-on activities. Qualified staff provide homework assistance for math and reading, ensuring your child is progressing as they should be.
Junior Program
Age 10 to 12 years
In our junior program, we nurture critical thinking and problem-solving skills through exciting hands-on arts and science projects. These projects promote problem-based learning and teamwork, fostering connections with peers. We also provide structured homework time with support in math and literacy. Beyond academics, our program offers a well-rounded experience with access to a full-size soccer field, over 50 acres of land, and the Bruce Trail. We encourage physical activity through team sports, games, and outdoor activities.
PD Day Care
Age 6 to 12 years
Our PD Day Care program is where your child can enjoy a safe and engaging environment on professional development (PD) days. Our experienced and caring staff provide supervision and offer enriching activities, homework assistance, and outdoor play. We offer flexible scheduling options to accommodate your needs, all conveniently located at our centre.
Part-time


1 to 3 days a week
Full-time


4 to 5 days a week
Alongside our part-time and full-time programs, we offer transportation from select schools for an additional fee of $8 per day. 
We offer transportation from the following schools:
Waterdown:
Allan A. Greenleaf
Guardian Angels 
Guy Brown
Mary Hopkins
St. Thomas
Burlington:
Glenview
Holy Rosary
Maplehurst
At this time, transportation will not be provided for PD Day Care.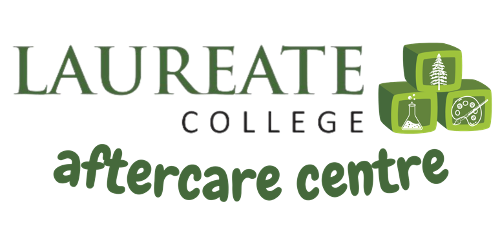 Address:
1921 Snake Road
Burlington, Ontario L7P 4Y2
Click below to learn more.