WEEKS 1-6
Dates Offered:
Weekly Theme
Weekly Rate:
Week 1: July 10-14
Treasure Island
$325.00
Week 2: July 17-21
Superheroes Assemble
$325.00
Week 3: July 24-28
Animal Planet
$325.00
Week 4: July 31-August 4
Lost in Space
$325.00
Week 5: August 8-11


**(4 day week due to Civic Holiday)

Laureate's Got Talent
$260.00
Week 6: August 14-18
Blast from the Past
$325.00
Time: 9:00am- 4:00pm
Ages: 6-14
Our Ultimate Sports Camp gives campers an opportunity to experience a wide variety of sports, games and team challenges.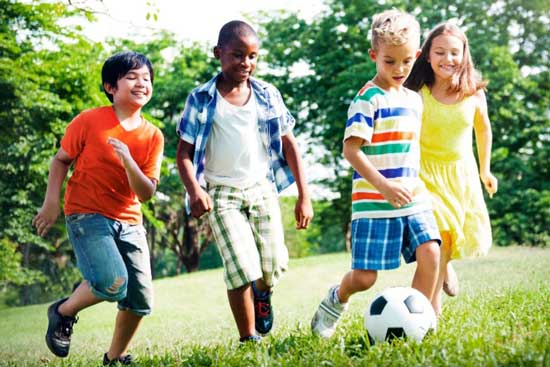 Our program blends together instruction, with engaging group competition and teamwork. Campers will participate in exploring a selection of traditional and exciting new sports such as soccer, basketball, flag football, volleyball, kickball, frisbee golf, sandball, badminton, track and field, dodgeball and more. Our skilled sports specialists create an atmosphere of friendly competition and sportsmanship with a focus on respect for instruction and rules of play. Camp Laureate Ultimate Sports Camp is designed for campers of all skill levels to learn and enjoy together. Campers will be split into groups based on age. In addition to organized sports, campers will get to experience a range of co-operative tasks and team challenges to help develop teamwork, leadership, and communication skills. Our goal for this camp is to develop an appreciation for sport and fair play while providing a safe and inclusive environment where all campers can explore their love of all things sport!
Ultimate Sports campers will enjoy a refreshing mix of specialised sports instruction and traditional day camp activities including archery, arts and crafts, water games, hiking, campfire, theme day activities, special guests and more. Ultimate Sports camp will primarily take place outdoors on our beautiful 50-acres of space, with the option for indoor activities in the case of inclement weather. All Ultimate Sports Camp participants will be provided with a delicious and nutritious lunch in our indoor mess hall.
Explore All Our Summer Camps
Click below to learn more.