English for Academic Purpose (EAP)
For students who have already achieved their high school diploma, the English for Academic Purpose (EAP) program helps students, who intend to apply to college or university, to meet post-secondary English proficiency levels.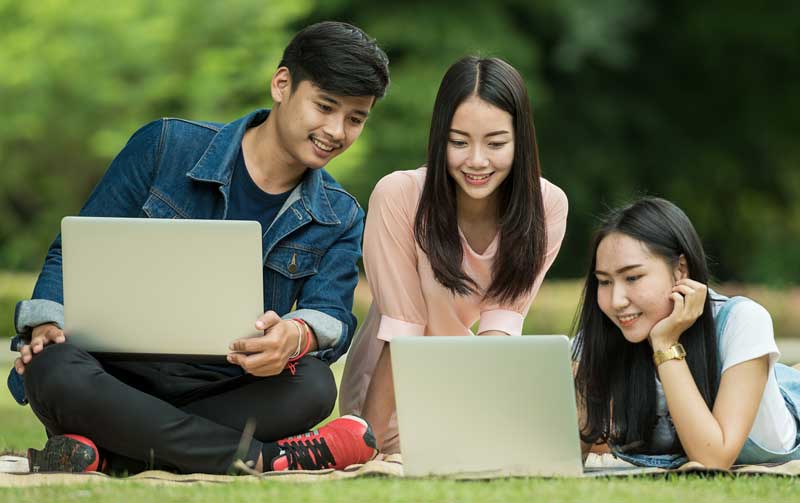 International students are required to write an English Proficiency Test such as IELTS most commonly used as evidence of a student's level of proficiency in English. To be able to achieve a high score, the EAP program is an intensive English language program where students will be able to communicate academically by improving subject-specific vocabulary and comprehension of articles that are often used in post-secondary education.
The EAP is an exemplary program specifically designed for international secondary school graduates. Upon successful completion of the EAP program, students will have the English proficiency for admission to university or college, and no TOEFL/IELTS is required for the Ontario Tech University (former UOIT). Ontario Tech University is an innovative institution, pursuing inquiry, discovery, and application through excellence in teaching and learning, with value-added research and a vibrant student life.
This program is focused on developing and expanding the skill levels of international students to be confident and adaptable to meet the requirements of studying in an English-speaking environment. Students who participate in the EAP program will discover that they will be well prepared for the next steps in their personal and academic growth.
Certification:
Students will receive a Certificate of Achievement when they have successfully completed all of the requirements for this specialized program.

Partnership:
The English for Academic Purpose (EAP) Program is a partnership between Laureate International College and the Ontario Tech University. It has provided students the opportunity to study at the Ontario Tech University upon successful completion of the EAP without writing TOEFL or IELTS.