EARLY REGISTRATION SALE – 10% OFF
August 2, 2022

-

August 20, 2022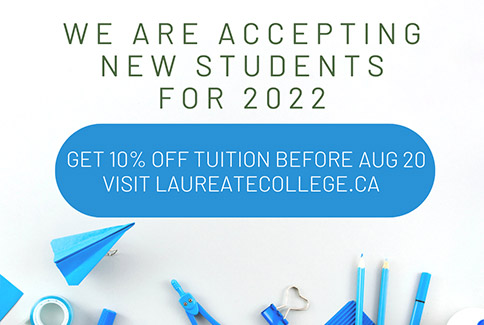 Laureate College,
Burlington, Ontario
Accepting Registrations NOW!
Grades: 9 to 12  –  Smaller class sizes  –  Individual attention.
Registration Sales before August 15th: 
10% OFF tuition! 
Check out our Website at: www.laureatecollege.ca
Come see Mark Wickens, our Public Relations Director on Fridays at 10 am during August
Learn all about our program and come for a tour!
Register for Fridays tours at: info@laureatecollege.ca
Laureate registration: Register Here!