Guest Artist - Dean Matsumoto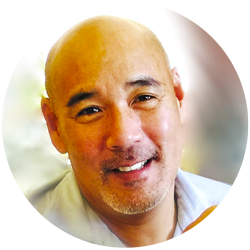 Dean Matsumoto
Designer/artist

Ontario College of Art 1978, Interior Design, Industrial Design, Fine Arts, Graphic /Communications
In my design career, I have seen how technology has transformed the design industry, whereas the activity of putting paint on canvas is unchanged through several millennia. Every designer is an artist and every artist is a designer, bound by a creative symbiotic relationship. Painting has been a hobby most of my life, although lengthy dormant periods. Recently, a renewed passion where I can express my experiences as abstract impressions of people and places.
Having practised Interior Design for the past 40 years, consulting to Top 500 Companies in Canada, US, Middle East and Africa, the bulk of Dean Matsumoto's experience is in corporate office design for multinational clients in financial services, legal, government, technology and various corporate headquarters. Corporate Interior Design is not just creating a comfortable workplace, but also improving the business success of the company.


Interior Design of building public spaces is about creating a brand experience for the visitor, true to the values of the host company.


The scope of residential design can range from a 1200 square foot lakeside bungalow in Kelowna BC to a 400,000 palace for the Emir of Qatar. In either case, the design of the space is the physical manifestation of the owner's personality and lifestyle.