Guest Artist - Walter Raemisch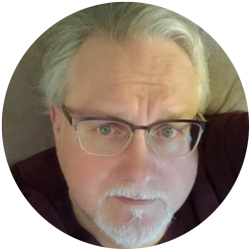 Walter Raemisch
mixed media visual artist, fine arts photographer
I am an artist, a mixed media visual artist, enthusiast of all things typographic and a contemporary fine arts photographer. Perhaps being an artist should cover all those bases but sometimes it takes a different medium or a mix of them to satisfy a creative challenge or personal interpretation. These trying times have made the arts our saviour, a place to escape and express our fears and celebrate our joys. We are all artists.
Walter Raemisch began working as a freelance illustrator and managed his own business as well as working as a layout technician at The London Free Press. Then, he pursued teaching art and calligraphy classes, at Fanshawe College and for the UWO student union. He then graduated from Althouse College (UWO) and started a teaching career in art, graphic design and video production in London, Toronto, and Hong Kong. Walter Raemisch was the curriculum leader of Communications Technology at Earl Haig Secondary School and Film Arts at the Claude Watson Arts Program. His experience also includes freelance storyboard artist for commercial television, design consultant for agencies and director of photography.
His educational experiences include Advertising Art and Design at Fanshawe College, Diploma in Education at University of Western Ontario University, additional qualifications at Brock University and University of Toronto with an Honours Technological Specialist Certificate.
Website: www.everydayrae.art
Instagram: everydayrae