Guest Artist - William Huffman
William Huffman
Arts Administrator, Curator, Writer and Educator
For more that 25 years, William Huffman has worked as an arts administrator, curator, writer and educator while developing an extensive local and international, professional cultural network. He has worked with a number of organizations in the GTA and beyond, developing strategies to more effectively deliver creative learning initiatives and provide broader public access to the arts. More recently, he has been working between Toronto and the Canadian Arctic creating enhanced local, national and international opportunities for Inuit artists.

William Huffman leads the national and international programs of the West Baffin Eskimo Cooperative and its not-for-profit arm the Kinngait Arts Foundation. Over that last several years, he has played a critical role on the campaign team that generated $13,000,000 in public and private sector funding to build the Kenojuak Cultural Centre in Kinngait (Cape Dorset), Nunavut, which now houses the West Baffin Eskimo Cooperative offices and studio facility. As a representative of the West Baffin Eskimo Cooperative, he provides expert witness testimony to both the Senate and the House of Commons on social and cultural issues related to Inuit art and artists.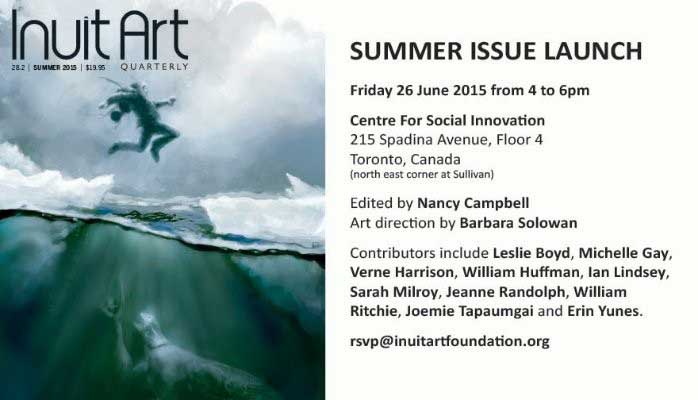 Prior to his time with West Baffin Eskimo Cooperative, he worked with several visual arts organizations such as Blackwood Gallery, Arts Toronto, The Power Plant Contemporary Art Gallery, A Space Gallery, Canadian Art Foundation and Canadian Art Magazine, Art Gallery of Sudbury, Toronto Arts Council and Toronto Arts Foundation, Canada Council for the Arts and Inuit Art Foundation and Inuit Art Quarterly. Will Huffman also functions as an occasional lecturer with University of Toronto, Toronto School of Art, Visual Arts Mississauga and Toronto Public Library System as well as supporting the art and art history program at Sheridan College and University of Toronto.
His volunteer activities have included participation on a number of Board of Directors including Mercer Union Centre for Contemporary Art, Ontario Cultural Human Resources Council, Canadian Artists Representation / Le Front des artistes canadiens, Alliance Française de Toronto and Parkdale Liberty Economic Development Corporation. Additionally, William Huffman has served as a regular on-air, national arts correspondent with CTV News Channel.