Walter Raemisch, Artistic Director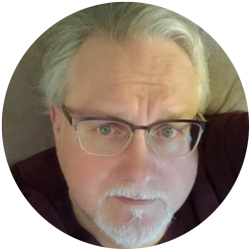 Walter Raemisch
Advertising Art Diploma - Design Major
Diploma in Education - Tech Studies
universities and colleges:
Fanshawe College, London Ontario. 
Althouse College, U.W.O. London Ontario, 
Construction Technology (Queens),
Hospitality, Tourism, Culinary (UofT),
Visual Arts (U.W.O.),
Honours Technological Specialist (U.W.O.)
Walter has newspaper and agency experience, plus ran his own design company for many years. He has more than 20 years of experience teaching Arts and Technology programs at different secondary schools throughout Ontario. He has also been a Technological Studies Curriculum Leader and Assistant Curriculum Leader of Film Arts, at the Claude Watson School of the Arts at Earl Haig Secondary School. Walter has been mentioned in Macleans Magazine for overseeing the best Clubs and Councils in a Canadian high school. He has many extracurricular experiences including Yearbook, School Paper and Skills Ontario competitions where his students have ranked top tier in Ontario.
Recently, he has been writing Tech Studies and Art curriculum for Laureate College and teaching online. Walter is also on the advisory board and holds the position of Artistic Director.
Walter believes in the critical and creative thinking emphasis of education, that comes from an academic/arts based focus. He embraces an inclusive environment of Head, Heart, Hands learning. The head – inquiry and knowledge, the hands – practical skills and performance, and the heart – where social and emotional impact is felt and nourished.