On June 24th, Laureate College held the 2021 online commencement event. The students took the stage on screen, ushering in the successful conclusion of their high school life in a special way, and marking the milestones in their lives! Hundreds of parents, relatives, and friends have witnessed this extremely exciting moment from all over the world and offer sincere blessings to the graduates.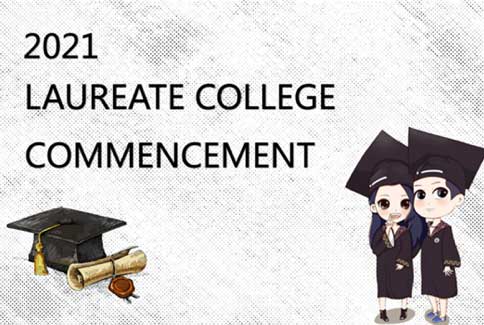 Ms. Olana, Lead Teacher from Laureate College presided over the graduation ceremony. This year, Canada and the world, has been hit by the COVID-19 pandemic, which is unprecedented. All staff, students, and parents have been fighting the epidemic together to overcome difficulties, making it possible for our graduates to complete their studies and be admitted to post-secondary schools. This is a remarkable achievement.
Following the end of the Canadian national anthem O CANADA, Ms. Beverley Ohashi, the principal of Laureate College, delivered her opening remarks. In her speech, she said to 'find the silver lining', when we are placed in a challenging situation. It requires that our perspective must change or consider an alternative solution or seeking help from others. Resilience and optimism will often carry us through difficult times.
Undergraduates were presented certificates for their achievements at the junior and senior levels. Each 2021 graduates introduced themselves as well as acknowledging special certificates and awards they have received.  This year's graduates have chosen to attend schools all over the world, including China, Hong Kong, the Netherlands, Australia, and some well-known Canadian institutions, such as the University of Toronto and McMaster University.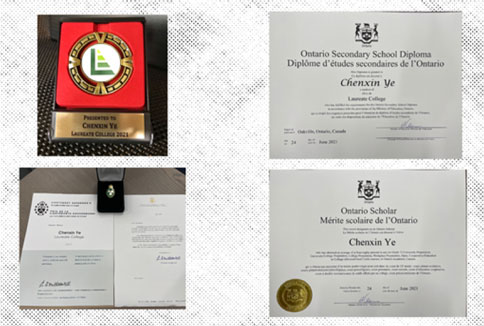 Among the graduates, Chenxin Julius Ye made significant contributions to the community as a volunteer and won the Provincial Lieutenant Governor's Volunteer Community Award.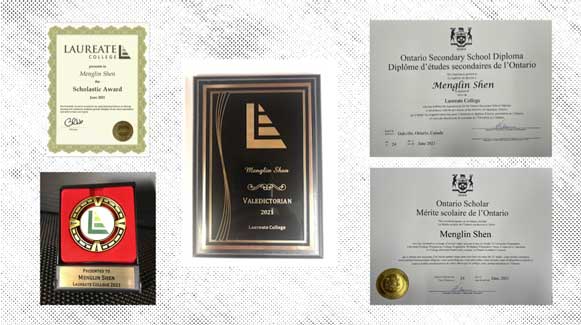 Menglin Silvia Shen has been nominated as valedictorian with outstanding academic grades with excellence.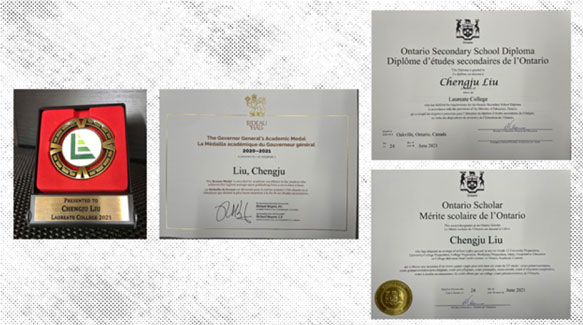 Chengju Kevin Liu is the recipient of the prestigious Governor General's Academic Medal with the highest average of 96%. 
Our commencement ended with our valedictorian Menglin Shen. She expressed her gratitude to Laureate College 'At the time of graduation, we have so much to be thankful for. Here at Laureate College, we received a great education thanks to our fine administration and teachers. We are prepared to move on and to take on whatever challenges come next in our lives.' 
We sincerely wish the best for every graduate student and hope that they will achieve their dreams in the future. Congratulations Class of 2021!