Laureate College Term 3 midterm parent-teacher meeting was a huge success.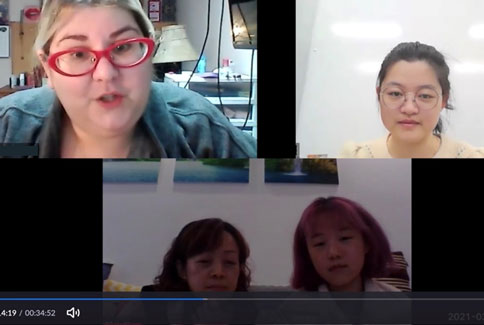 Laureate College's Term 3 (midterm) parent-teacher meeting went smoothly on March 4th, EST. Through appointments, 90% of parents and students attended the meeting and communicated with the teacher about student's performance in class. In order to maintain smooth communication, Laureate College also arranged interpreters for those who are in need.  During the meeting, the teacher affirmed the students' efforts, gave suggestions for the next phase of studying, and emphasized the challenges of online learning to students' time management and autonomous learning ability, and gave guidance on them.
After the meeting, the parents expressed their gratitude to the college for the format and timeliness of the meeting. The general feedback from the parents is 'The entire meeting is very productive and necessary. Thanks to Laureate College and Silong education for providing such a good opportunity for communication and allowing parents to keep abreast of their children's performance in class.