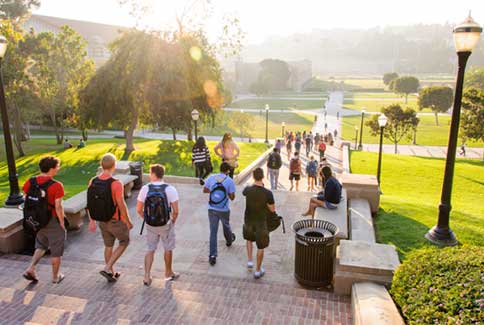 Over the Spring Break, Laureate College organizes a series of events for our current students. Among them, the Ontario University Tour was one of the most popular activities. During this short trip, we took students to visit the University of Toronto St. George Campus, McMaster University, Sheridan College, Ryerson University, University of Waterloo, and University of Western Ontario.
The four-day visit started on the first day by explaining the various universities in Ontario and their characteristics and explained in detail some of the popular programs in the universities, brief campus introduction, teacher-student ratio, and other information, so that students had a preliminary understanding of these universities before the tour.
In the remaining three days, we visited 6 universities. We also invited the current students at those universities and colleges to give our students a comprehensive introduction to the colleges and their majors. With the more in-depth introduction, students gained a more comprehensive understanding of their favourite universities.
Most of the holiday activities at Laureate College are open to all high school students no matter which school you are attending. If you would like to register for more fun activities such as the University Tour, hiking trip, or summer camp, please email us at info@laureatecollege.ca! We can't wait to see you at our next event!